In the last 5 years or so, baking has experienced a huge revival thanks largely in part to some fantastic celebrity chefs and cooks like Nigella Lawson, Jamie Oliver, Delia Smith, and of course our beloved Mary Berry. Inspired by the Great British Bake-Off, more and more of us have been dusting off our pastry cutters and rolling pins and rolling up our sleeves to start baking. Even the best baking is only as good as their equipment and ingredients though, so if you find yourself baking more and more these days, then it could be time to invest in some new baking tools.
You don't always have to spend big when it comes to new baking stuff but do be aware that in some cases it is definitely better to invest in something that will last for years and that you can rely on. Other things though, such as baking tins and spatulas for instance are more easily replaceable. Read on for some of the best buys that you can make for all of your baking needs.
Speaking of baking tins and spatulas, as we already said, this is one area in which you can economise and it is really easy to pick up some great and useful pieces that are really reasonably priced. Especially if you are a beginner baker or a baker on a budge, then we recommend the wonderful Jane Asher range that you can find at Poundland. Within this range you can find things such as whisks, spatulas, spoons, biscuit cutters, bowls, cake stands, tins and much much more, and of course since it is Poundland, each piece costs only £1. The items are good quality and don't even look cheap coming in a range of gorgeous pastel shades that will look great when you're baking in your kitchen.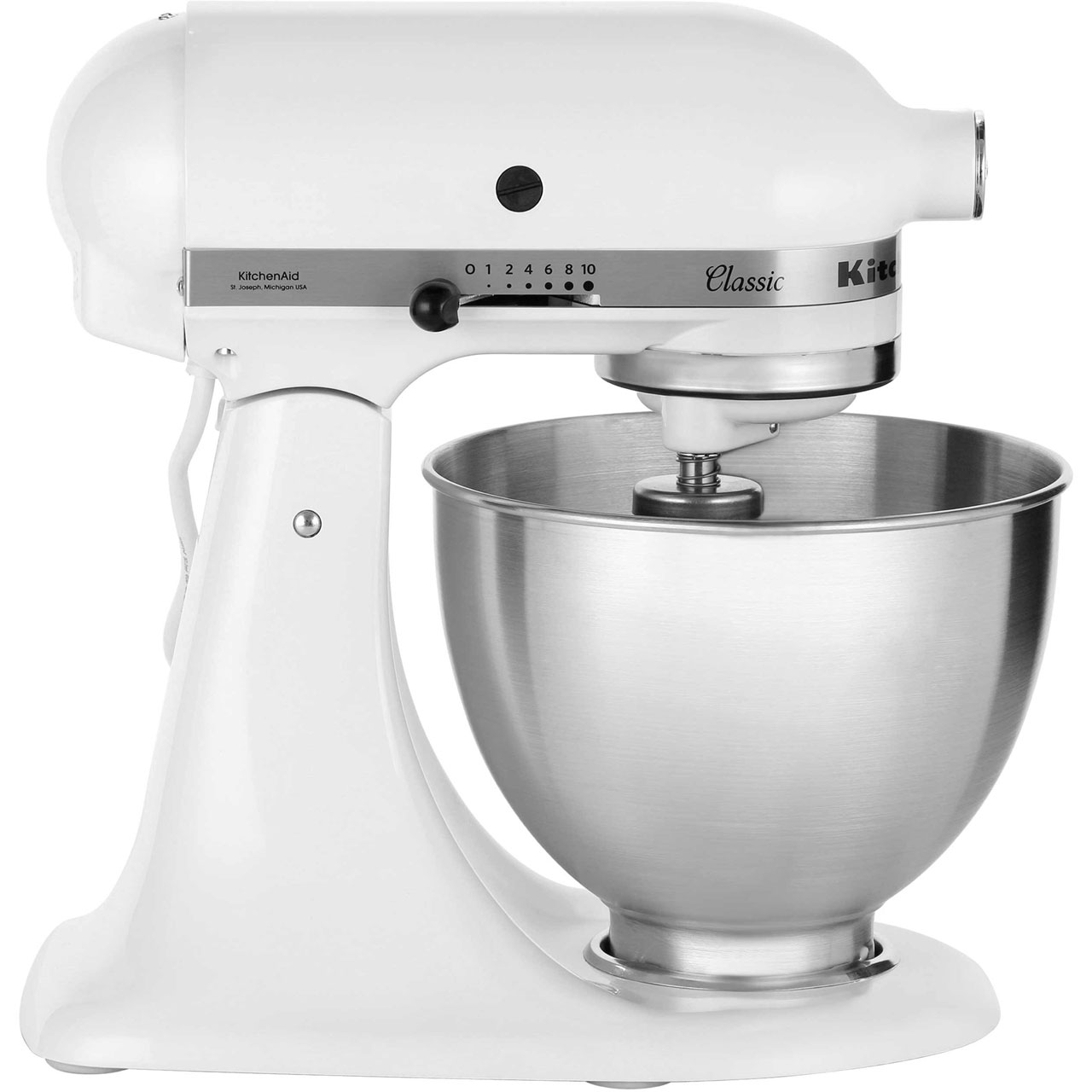 A KitchenAid mixer is one of the most highly coveted pieces of kitchen equipment around and having been around for nearly 100 years now, its popularity shows no signs of waning anytime soon, making it the perfect investment for your kitchen. Coming in a range of colours to suit any kitchen, a KitchenAid mixer is so reliable that it will be perfect if you are a keen baker and will last you decades. Although expensive, see it as an investment since you really won't have to replace it anytime soon. You can check them out over on the AO site, and if you're looking to buy one, check out an AO.com discount code first to see if you can get an even better deal.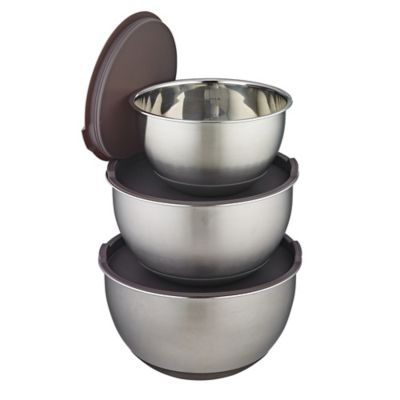 If you're a Mary Berry fan (who isn't?!), get yourself over to the Lakeland site where you can find her range of baking accessories, books and even sauces. She is a living legend with years of baking experience, so if it has her name on it, you can be sure that it will be a great quality piece that will be ideal for your own baking. We particularly love this set of 3 stackable stainless steel mixing bowls complete with convenient lids that will be so handy in the kitchen whether you are baking or not. They cost a reasonable £25.99 from Lakeland.