Are you looking for a new washing machine? Not sure what too look for? With all the major appliance manufactures promising to make your shirts whiter than white it can be a bit of a minefield when trying to pick out the best value for money. Here are 5 of our top recommendations  for this year.
Miele WKG 120
The Miele WKG 120 comes in at the higher end of the market at £964.99 and its what we consider the best premium washing machine on the market right now. It has an excellent and wide selection of programs to choose from  and comes with an 8kg drum which is perfect for those looking for a machine to accommodate their family. It is a little bit on the pricey side but we have you covered if you are looking for something a bit cheaper.
Beko WMB101433LW
The Beko WMB101433LW comes in at £269 if you shop around. It has a large 10kg drum and a great selection of wash cycles for those who have loads of different types of garments to wash. The motor comes with a 10 year guarantee and if thats not enough its is energy efficient model with an A+++ rating. Not to bad at the price if we don't mind saying.
Grundig GWN47430C
The Grundig GWN47430C looks amazing for the price. The matt black look makes it look like it would cost more than the £4449.99 that it comes in at. It is unbelievable value for money and comes with a five year guarantee. If you think the colour is a bit too daring for you it is also available in white for the purists.
Bosch Serie 8 WAWH8660GB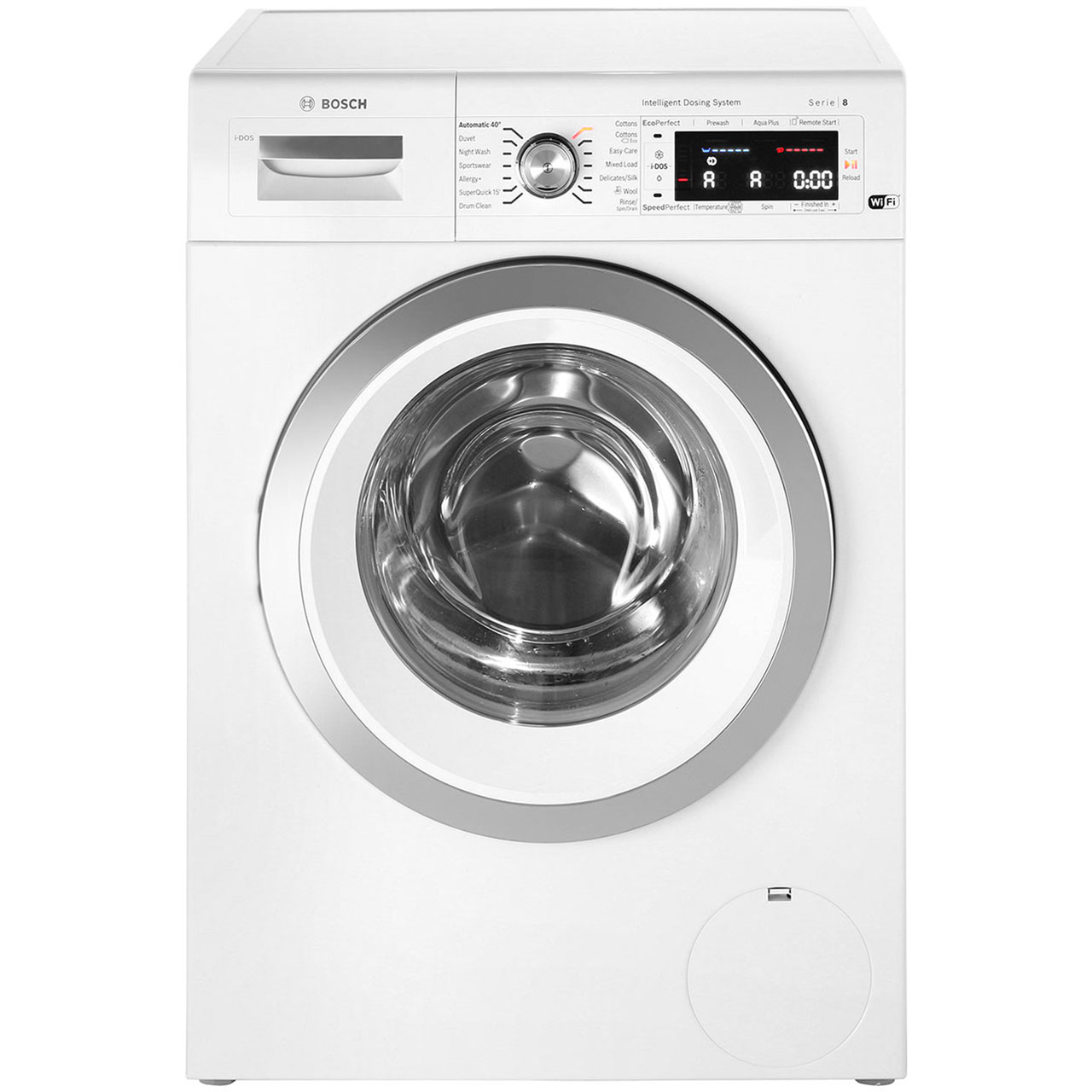 The Bosch Serie 8 WAWH8660GB comes in a £749 and has all the premium features you would expect at a lower price. Its not cheap by a long shot but you do get  bang for you buck with this one. It boats a 9 kg drum and runs really quiet for a machine of this size. It also has an Active Water Plus feature which controls the amount of water used depending on the type of garment being wash. Thats a pretty nifty feature for the pice tag.